Cappadocia Atlas Balloon
Showing the single result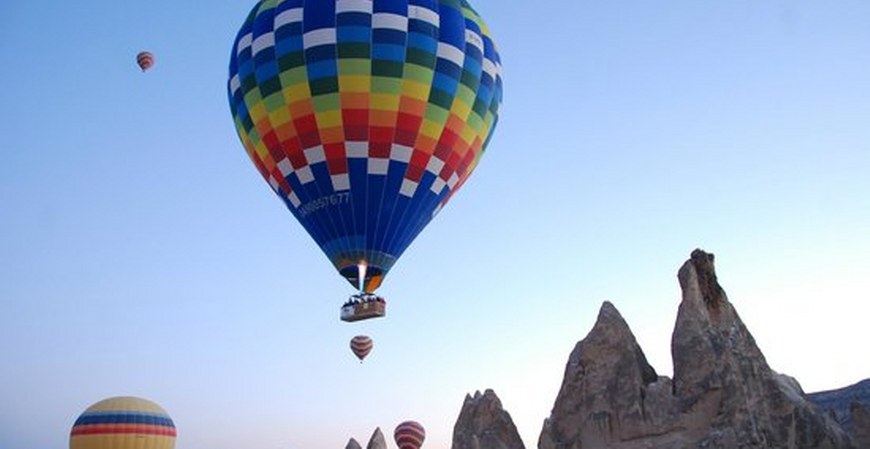 Atlas Balloon provides ballooning excursions par excellence over the foremost scenic valleys of Cappadocia. We square measure a small store company with three new 2016 manufactured hot air balloons. we tend to limit reservations to permit personalized attention, one glorious flight per morning with every balloon, and quality instead of volume.
Atlas Balloon flights are totally insured and served with commercially rated FAA certified pilots with many years of balloon flight experience, accompanied by a competent, experienced and fun loving ground-service crew.
Why Should You Choose Atlas Balon?
All our balloons and equipment are brand-new – 2016. Our balloons and baskets are manufactured by the renowned Spanish Company UltraMagic.
Our baskets are higher than usual and this gives you comfort during the flight enjoying the scenery as you do not need to bend to support yourself.
We have min. 1 hour flight time with one price 130€ per person and no hidden fees.
Spacious baskets for 20 people on board with a basket size for 24 people.
To offer the best possible flight and the experience, we choose the take-off site for the day's flight according to the direction and the strength of the wind.
Our company policy is solely based on your safety and providing the best flight possible.
Flight Info:
We start to fly only early in the morning over beautiful Cappadocia. Our balloon flight starts just before the sunrise of the Cappadocia. We like to welcome the first rays of the sun up in the sky. Our balloon flights take minimum 1 hour. We fly maximum 20 people in a basket for 24 people to give more comfortable to our guest. Daily, our experienced pilots check the whole region to find the right spot to take off so that our guests would have a chance to see the best parts of Cappadocia region at a safe flight.
We are commercially insured for flight, ground transportation, and chase crew operations. Our balloons are fully insured by Eureko and fully covered all our operation at international standards. Atlas Balloon Flights are comprehensively insured. Full details of our policy are available on request.
Atlas Balloons Flights are also insured for third party and passenger liability and aviation hull. We are licensed by the Civil Aviation Authority and all our pilots hold full commercial balloon pilot's licenses.
Availability: In stockOut of stock