Cappadocia Universal Balloons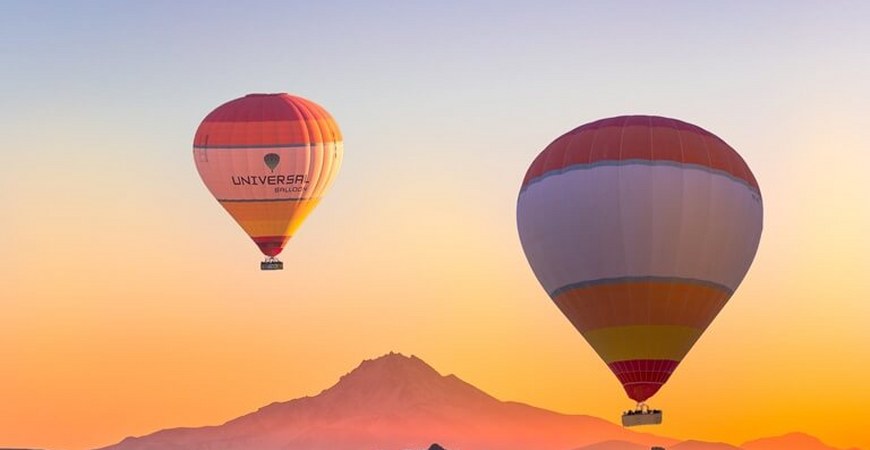 Universal Balloon is established in 2013 at Cappadocia region and it is one of the newest and proud operating hot air balloon company in the Cappadocia area. We operate the hot air balloon flights every day, early in the morning and during the sunset if the weather permits us to fly.
Our mission at Universal Balloons is to provide you with a quality adventure experience in a safe, professional and friendly environment, which will exceed your expectations and leave you with memories that will last a lifetime.
Our balloon company has 5 hot air balloons with 4 pilots that it is kind a boutique ballooning company to provide the best and most attentive service to our valuable guests from the first and last minutes of the journey. The balloon baskets capacity is between 2 pax to 20 pax, comfortable allows you to comfortably move in the basket for getting a nice shot of the area.
As Universal Balloon, our commitment to safety is our number one priority. Across all elements of our operations, we ensure that safety is at the forefront as we maintain our admirable safety record, a feat which is unparalleled in this industry.
Th Flights
A sunrise balloon flight over Cappadocia is a truly remarkable experience. Our knowledgeable balloon pilots & ground crew will do their best you to have a wonderful journey and experience.
Availability: In stockOut of stock

Availability: In stockOut of stock