Cappadocia Atmosfer Balloons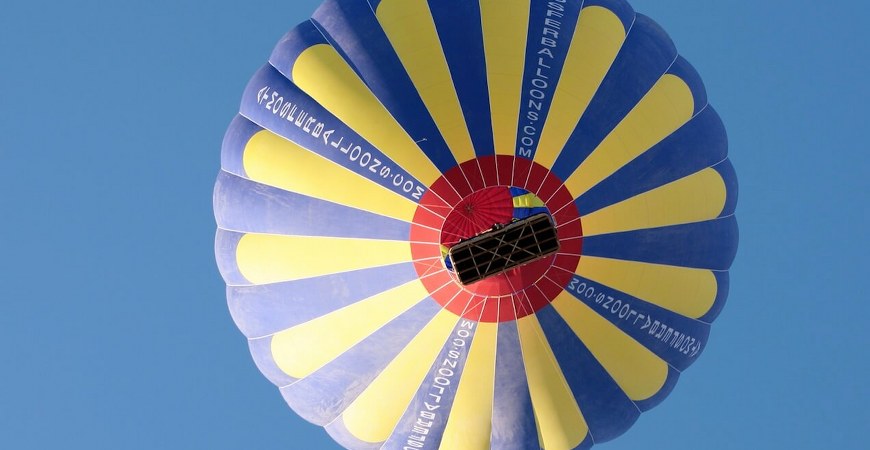 Atmosphere Balloon; Is one of the first companies to come to mind when it comes to hot air ballooning in Cappadocia with its management staff, ground crew, and pilots who have been experienced in professional ballooning for years.
Atmospheric Balon (ISO 9001-2008 Certificate Owner) uses Hot Air Balloons produced by Spanish Ultra Magic company, one of the leading hot air balloon manufacturers in the world. All our balloons are insured by our passengers.
You will experience an unforgettable experience with the unique landscape of the region as you fly between the deep valleys of Cappadocia and the fascinating rock formations. In order to make the experience unforgettable, Atmosphere Balloon serves as a professional team, as an office team, ground team, and pilots.
Why Atmosfer Balloons?
The quality of service we provide, the professionalism of our team, the experience of our pilots and the satisfaction of our guests who want to experience this experience is our company policy. If you want to see all the beauties of the Cappadocia region and experience this adventure by feeling your freedom, we would be pleased to welcome you as our Atmosfer Balloon.
Our Team:
One of the leading hot air balloon companies in Turkey with its experience in the field, Atmosfer Balon has a self-sacrificing team working with a sense of responsibility. This team, constantly improving each other and seeing themselves as a family, work with great pleasure in the work they do without missing out on the slightest details.
Atmospheric Balloon Team; Ground crew course, first aid, language, radio training, fire, lpg filling, job security training. They also receive refresher training to improve their skills. They are also trained in such things as champagne service and flower arrangements. We, as the Atmospheric Balloon team, believe that success is to enjoy each other's respect and to work together with the team spirit, and we depend on it.
Balloon Flight Programs:
Atmosfer Balloon offers its guests two flight schedules: the Luxury Program and the Standard Program. Balloon experience in both programs; Our passengers start transferring to our center with our own vehicles.
• While our passengers register and pick up food and beverages, our pilots choose a departure area that is appropriate for the latest local weather and wind direction.
• When the balloon departure area is determined, our passengers are transferred to the take-off area, where they watch the stages of balloon preparation and inflation.
• After our passengers are placed in the basket; General information on flight safety and flight is given by the pilots and the flight to Cappadocia begins.
• The balloons range from 5 meters to 800 meters in altitude during flight. As the balloons float between the valleys and the interesting rock formations, our passengers accompany this extraordinary panoramic view. Since the balloons move in the direction of the wind, they are different from each other every day.
Availability: In stockOut of stock

Availability: In stockOut of stock

Availability: In stockOut of stock