Cappadocia Cihangiroglu Balloons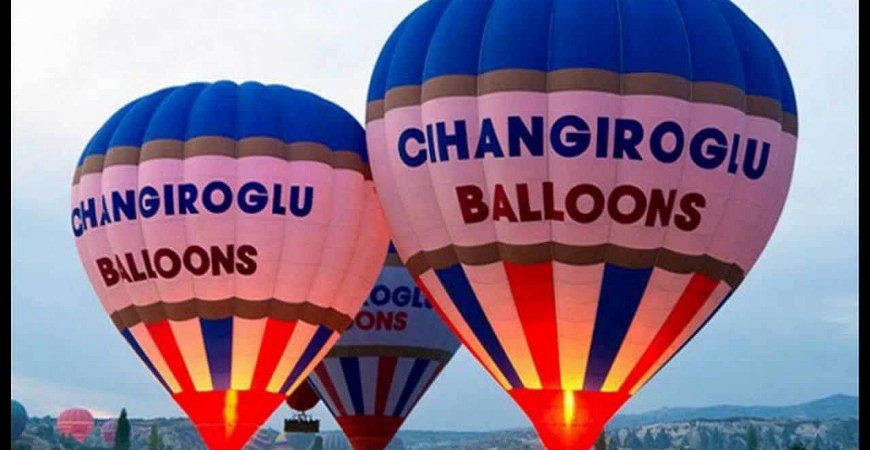 What better way to explore the impressive landscape of Cappadocia than to take a hot air balloon flight as the sun rises!
Cihangiroglu Balloons provides a wealth of experience, an excellent safety record, and a clear passion for ballooning. We look forward to providing you, your family, and your friends with a once-in-a-lifetime experience. Hot air balloon flying has been our passion for 26 years. The Cappadocia area of central Turkey is recognized by many hot air balloon pilots as one of the best places in the world to practice hot air ballooning. There are different companies in Cappadocia which offer hot air balloon rides.
So why choose Cihangiroglu Balloons?
♦ Cihangiroglu Balloons is the only company in Turkey owned and piloted by a National Champion with over 6,000 flying hours and a flawless safety record. You will enjoy a unique ride with the finest world-class pilots with international expertise.
♦ Fly safely with Cihangiroglu Balloons, relax and discover the treasures of Cappadocia from the air in the expert hands of a former flying fire-fighter.
♦ All our equipment is brand-new and custom-made for us at Cameron Balloons, UK. We do not use any second-hand or sponsored balloon. (See invoices and UK Civil Aviation Authority Certificates)
♦ All our equipment is audited regularly and conforms to International Aviation Safety Regulations. Our passengers are also covered by a full insurance policy with the world leader in insurance, Eureko.
♦ We have been selected by Turkish Airlines as Turkey's favorite hot air balloon company.
♦ Cameron Balloons of Bristol, UK, the world's leading balloon manufacturer, recommends us as a Center of Technical Excellence.
♦ We are not a huge tourism company nor hotel owners – we are hot air balloon specialists.
By bringing you first-class, quality, personalized flights we want to share our passion for ballooning with you.
At Cihangiroglu Balloons, we offer a wide range of flights to suit your interests, your time-schedule, and your budget! All with the same high standards of quality, safety and comfortable.
Availability: In stockOut of stock